About
As an active metal detectorist, the founder of the original Composite Cleaning Pencil, Graham Dempsey with an established career in composites and knowing the potential and performance of composite materials in the application of cleaning and conserving Coins & Artefacts, Graham created the composite cleaning pencil back in 2019. Since then the range has grown to include the Microcrystalline Preserve IT wax and a range of cleaning solutions.

Specialised hybrid composite materials go into both of the composite inserts. Two different resin systems in Epoxy and Vinyl-ester epoxy which are both approved in the industry by British Aerospace create two different applications. White Composite part (light abrasive insert for gradual cleaning of the surface to desired detail) Black composite part for picking off hardened surface encrusted matter and cleaning out small details.
These pencils are ideal for precision work with composite 2 mm pencil tips, retractable, easily removable and Ideal concept for cleaning encrusted metal artefacts in the removal of oxidation from all metal surfaces and easy to re-sharpen with sandpaper.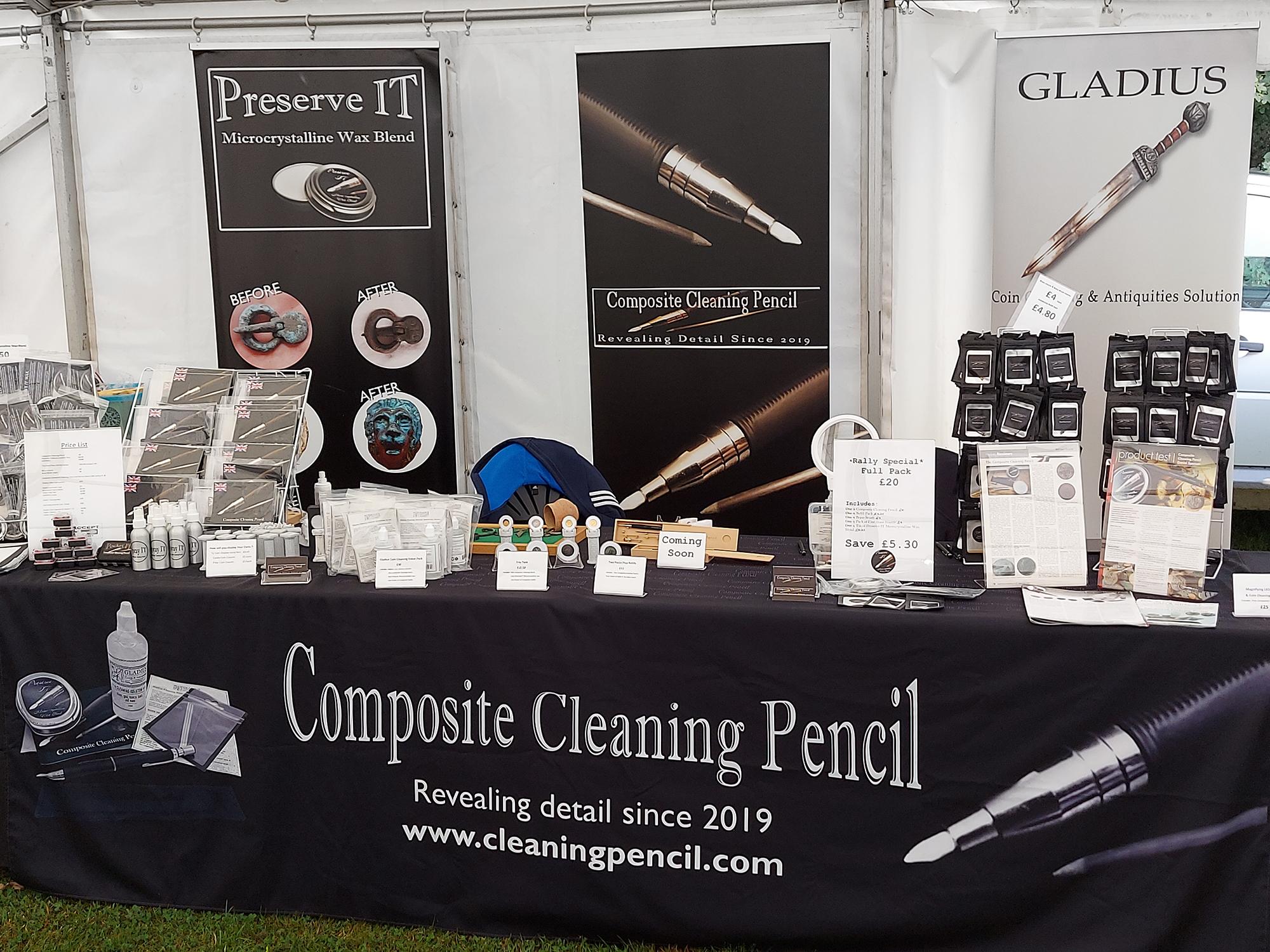 The Cleaning Pencil stand at 2021 Detectival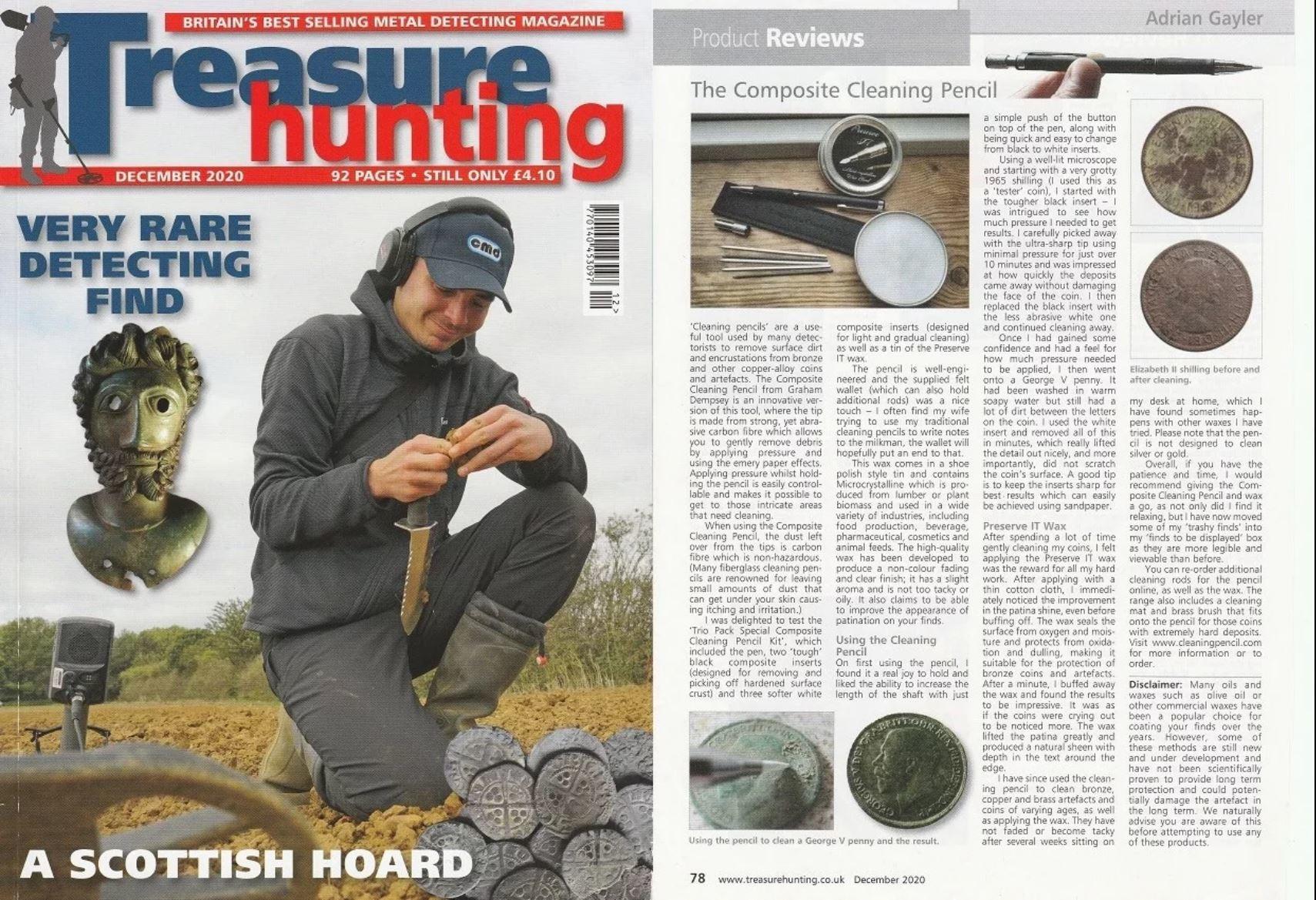 Many people have reviewed the composite cleaning pencil and its range including top-selling metal detecting magazines, Treasure Hunting Magazine and The Searcher Magazine.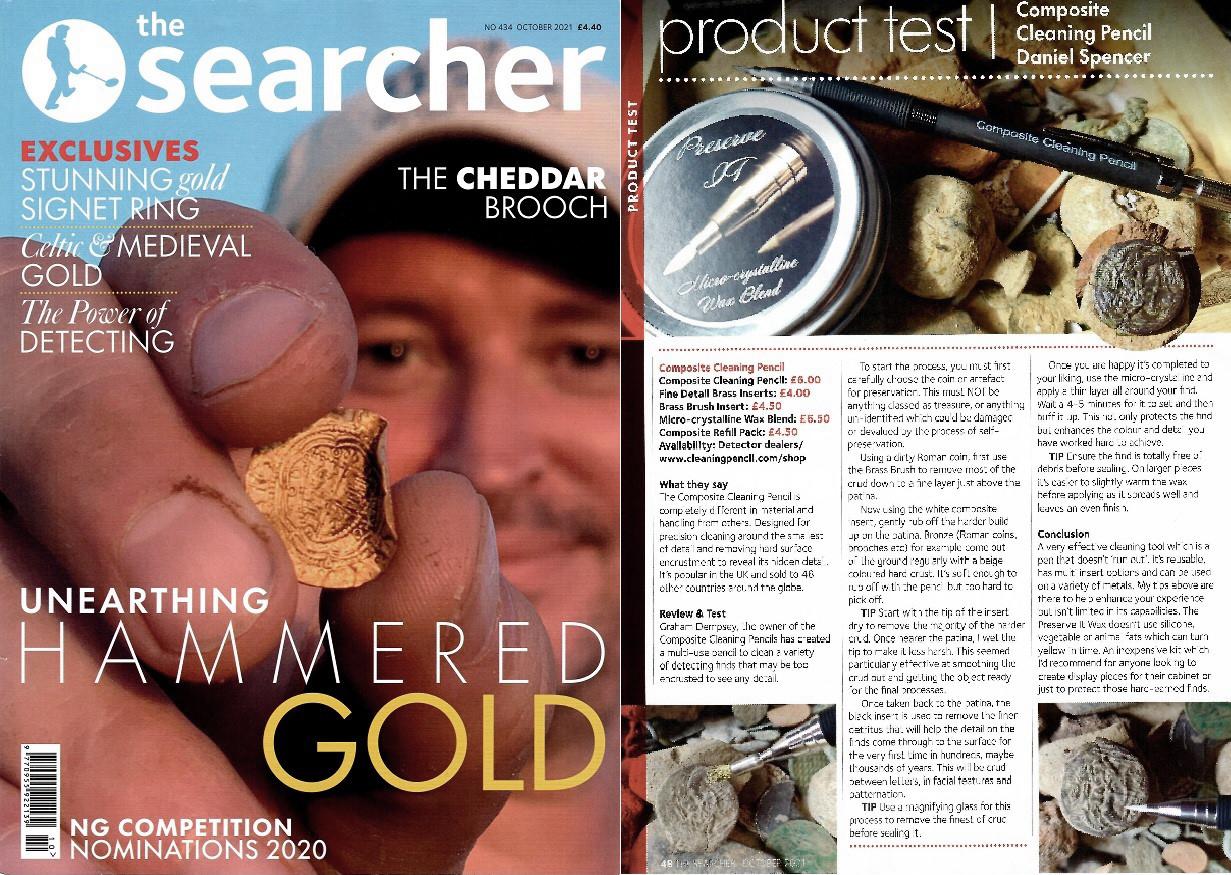 We also have many only reviews from YouTubers.